Who isn't familiar with a t-shirt cannon and the advantages that it provides?  Before the t-shirt cannon, a cheerleader would hurl a t-shirt as far into the stands as she could.  However, even the strongest cheerleader had limited distance and accuracy, with many shirts traveling just a few rows up.  Then came the t-shirt cannon.  By modifying a paintball gun, cheerleaders can now launch shirts up to 500 feet into the stands.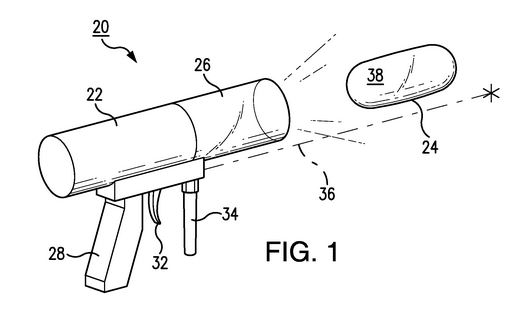 Inventors in Florida appear to be busy developing modifications to the well known t-shirt cannon.  In one particular example, a company modified the t-shirt cannon for delivering a life preserver.[fusion_builder_container hundred_percent="yes" overflow="visible"][fusion_builder_row][fusion_builder_column type="1_1″ background_position="left top" background_color="" border_size="" border_color="" border_style="solid" spacing="yes" background_image="" background_repeat="no-repeat" padding="" margin_top="0px" margin_bottom="0px" class="" id="" animation_type="" animation_speed="0.3″ animation_direction="left" hide_on_mobile="no" center_content="no" min_height="none"][1]  The mechanics appear to be very similar to that of the well known t-shirt cannon.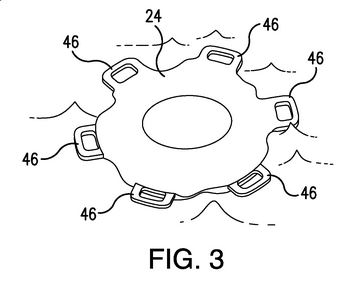 However, it has some interesting new features. For example, the life preserver appears to be water-activated, which causes a launched life preserver to inflate upon contacting the water.  It seems as though the life preserver gun could be used by lifeguards to quickly deliver a life preserver to a struggling victim who is pulled out to sea due to rip tides.  The lifeguard could deliver said life preserver before leaving the lifeguard stand.
Another company has placed the t-shirt cannon technology on front of police cars in St. Petersburg.[2]  However, this cannon shoots GPS tracking devices that affix to a suspect's vehicle.  In this manner, the police do not have to go on a high speed chase with a suspect, but instead can track the suspect's car at a distance.
Can you think of any improvements to the t-shirt cannon?
---
[/fusion_builder_column][/fusion_builder_row][/fusion_builder_container]